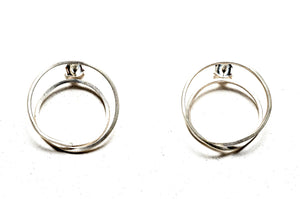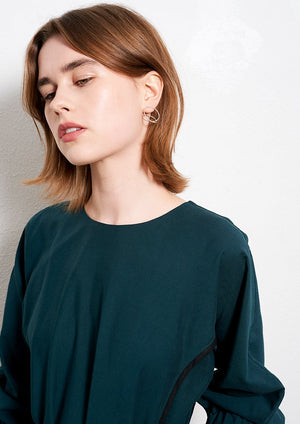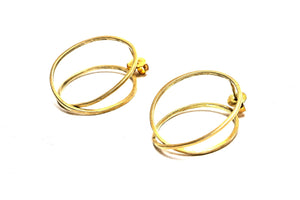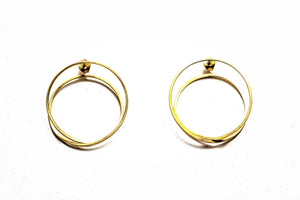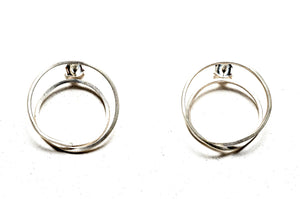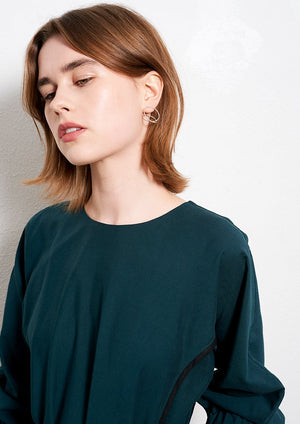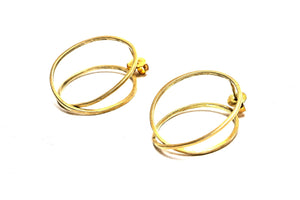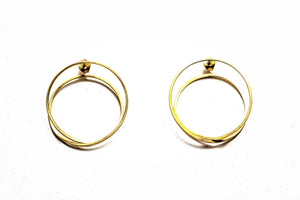 On Sale
Small minimalistic circle earrings
New earrings from jewellery artist Kristiina Laurits are inspired by the symbol of infinity, ∞ overturned eight, which as a continuous line, forms a minimalistic circle. 
Materials of jewellery are silver and gilded silver.
Earrings size is ø 25 mm.
Made in Estonia
Kristiina Laurits studied in department of Jewellery and Blacksmithing in Estonian Academy of Arts ( BA 1997, MA 2003). At the year 2000 she visited the jewelry department of the Escola Massana school in Barcelona. She participated in more than 80 jewellery exhibitions in Europe, China, USA. Her works are in public collections in Estonia and the USA. Since 1999 she is a member of Estonian jewellery group Castle in the Air. In 2017 she published the artist book THE HAPPY FEW. Jewellery and Objects. Currently, she works as a freelance artist in Tallinn.