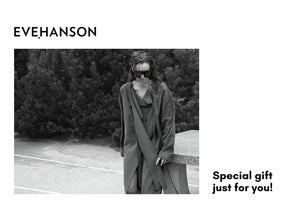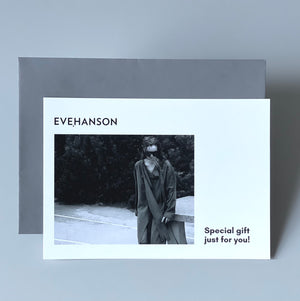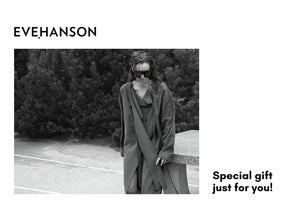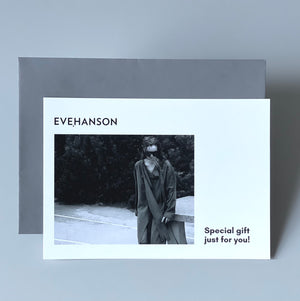 On Sale
Gift Card
Looking for a stylish gift for someone you care about?
It`s simple - just choose the gift card and decide on the amount of money you are going to spend on a gift: €50, €100, €150, €200, €300, €400 or €500.
Purchase a gift card now and we`ll send you an email that contains a unique gift card code that your friend can use at checkout to redeem its value.
This gift card is valid for purchases at website evehanson.com and Eve Hanson studio-store at Telliskivi Loomelinnak, Telliskivi 60a/3, Tallinn.
Gift cards are available at studio-store as well.
Gift cards are valid for 1 year from date of purchase. If the total cost exceeds the amount on the gift card the difference can be paid for in cash or using a bankcard. The gift card cannot be exchanged for cash.