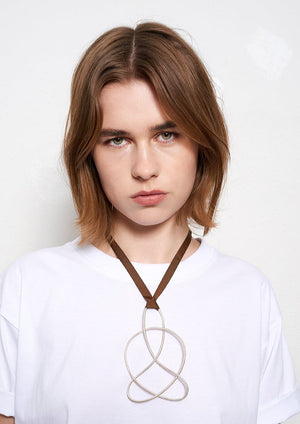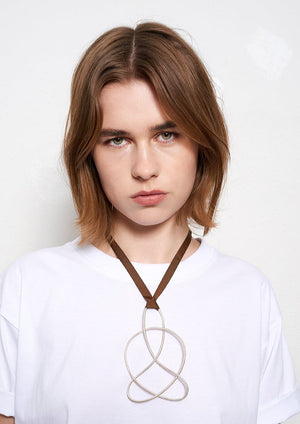 On Sale
Necklace in silver
Necklaces from jewellery artists Piret Hirv and Eve Margus. 
Materials of jewellery is silver and polyester ribbon.
The length of the strap is adjustable.
Made in Estonia
The creative collaboration of the two artists is just like the simultaneous movement of two tectonic plates or land masses. At the same time unnoticeable and powerful. Guided by different experiences and perceptions.
The common history of Piret Hirv (1969) and Eve Margus (1972) is long. From 1993 to 1997, they attended the same course in the Department of Jewellery and Blacksmithing at Estonian Academy of Arts, where they also continued their Master`s studies together. Today, both have become the principal mentors for a new generation of jewellery artists. Since 1999 they are a members of Estonian jewellery group Castle in the Air.